What You Should Know About Your Apartment Fitness Center In Fishers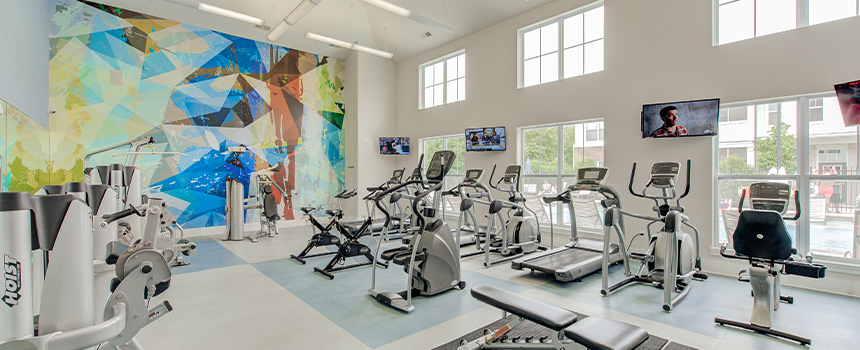 There's a simple explanation why an abundance of apartment complexes offer a fitness center in their list of amenities: they are popular with Residents! As long as you use your apartment fitness center appropriately, it can help you achieve a healthier lifestyle and improve your apartment living experience. The first step in enjoying your Fishers apartment fitness center is to lean what you should expect -- and what's expected from you.
Attain Your Fitness Levels in Your Fishers Apartment Fitness Center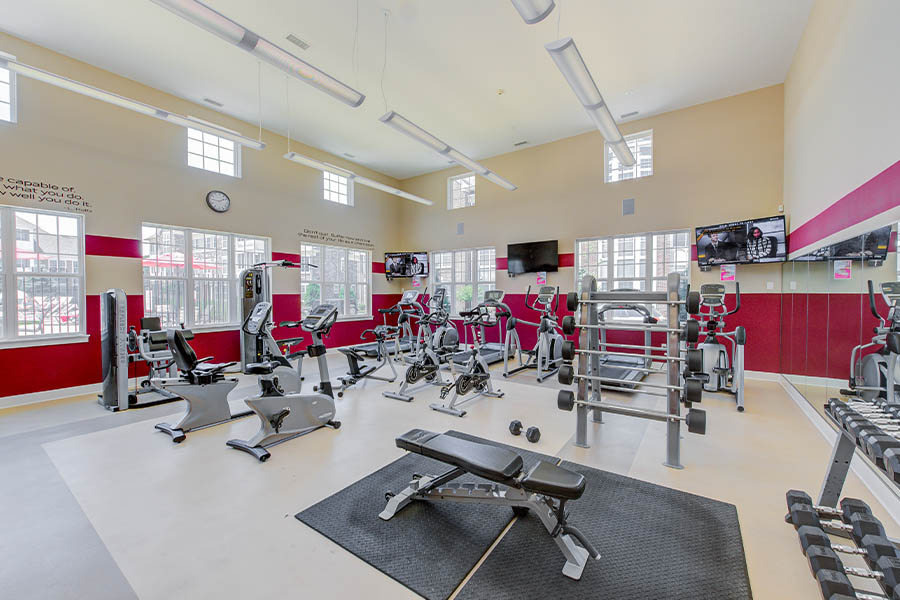 You already understand that you need to have a regular workout plan, but you probably don't have an area for weight benches, treadmills or other equipment in your living room or bedroom. You could join a neighborhood gym, but that requires extra time and money. The luxury of having an apartment fitness center in Fishers can help you meet your fitness goals since it's more convenient. This fantastic amenity is just a short walk away, and you aren't required to buy a membership. The likelihood is greater that you will exercise when you have a gym right around the corner. Some communities may even provide yoga, Zumba, or workout classes that are complimentary.
Your Apartment Fitness Center Serves Residents First And Foremost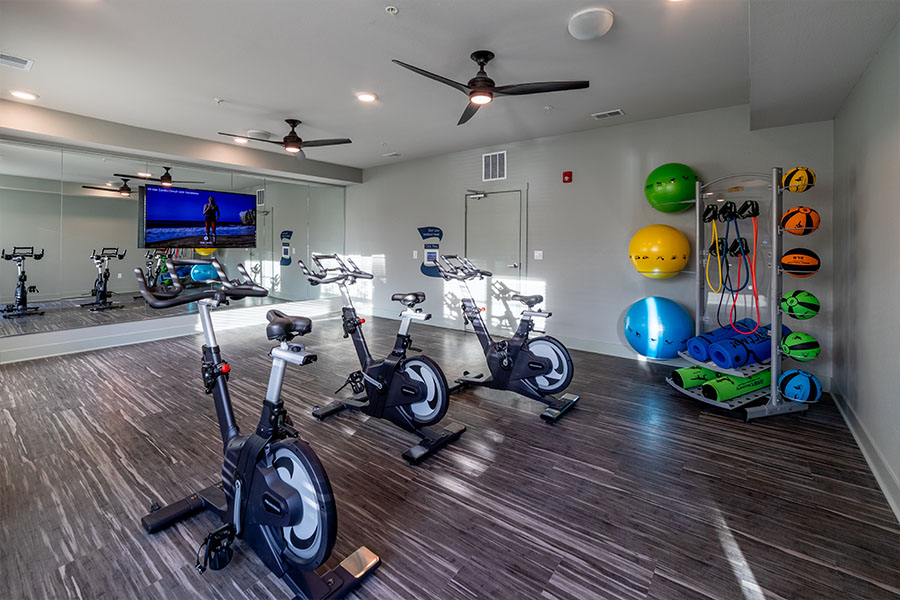 Another advantage of your Fishers apartment fitness center is that it primarily serves apartment Residents and not the general public. This results in a quieter atmosphere and less competition for certain pieces of equipment. If you like to work out with a friend, you might be allowed to bring them. Of course, you need to follow the established rules for guests so other Residents aren't inconvenienced. And when your apartment fitness center prohibits visitors, you are still able to jog together around
the beautiful grounds of the property.
Your Apartment Fitness Center Has Requirements To Ensure Safety
Like any local health club, your apartment fitness center in Fishers has guidelines everyone need to follow. You typically will find them displayed around the door, or you might have acquired them with your fitness center key.
Become familiar with the regulations before making use of the fitness center. They are intended to promote a positive, safety-focused experience so that everyone will benefit from using the gym. And if you don't abide by the rules, your building's management team may suspend your ability to use the facility.
Rules will differ from one property to the next, but they often include the following:
No open containers or food.
Use equipment only as intended.
Do not share your key with anyone.
Normal Gym Behavior Applies To Your Apartment Fitness Center As Well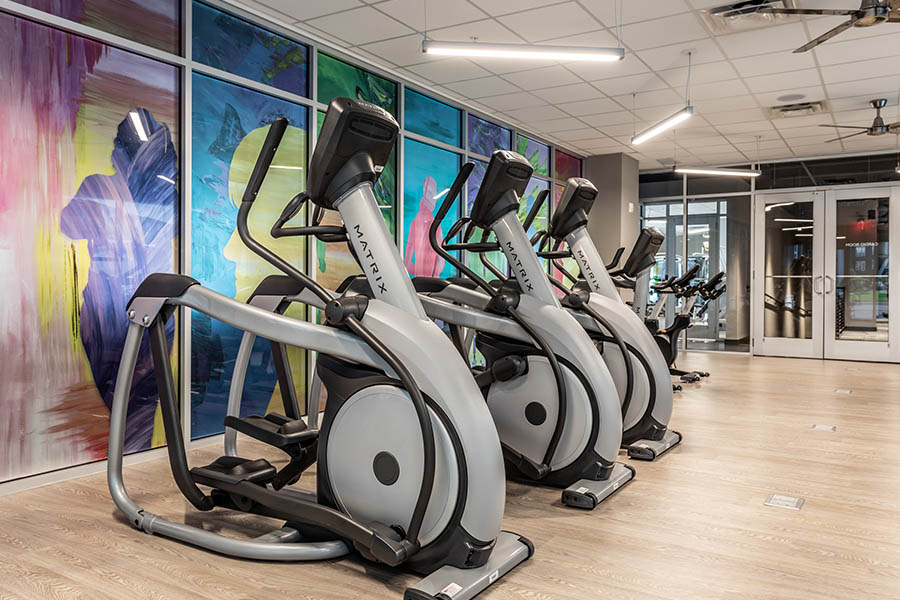 Your apartment fitness center has posted restrictions, but there are unwritten rules in addition. Similar to any gym, you should adhere to regularly accepted best practices when utilizing the fitness center. By doing so you make everyone's exercise routine more pleasant, so follow these recommendations:
Don't hog machines if the fitness center is busy. Work out on a machine for a maximum of 30 minutes so others get a turn.
Listen to your workout mix with headphones or earbuds so you don't bother others. If your area has flatscreen TVs on the wall, lower the sound level so it's just loud enough for you to hear. Exit the area when you need to respond to a call.
Wipe down equipment with a cloth, towel, or cleaning wipe.
Put equipment back where it belongs and turn off machines.
Discover Preferred Apartment Amenities At The District at Saxony Apartment Homes
It doesn't have the feel of home without amenities perfect for your daily life. Explore your next home with your preferred amenities at The District. Our leasing specialists are pleased to provide assistance. Call us at 317-576-3057 or arrange a tour to learn more.