Easy Small Apartment Laundry Solutions In Fishers

You're ecstatic your new apartment has its own laundry area. No more waiting on neighbors to be done using the machines in the community laundry room or carrying sacks of clothes to the coin laundry. But you've observed one slight issue. Your small laundry room has very little room for other supplies. Wondering how to optimize your restricted space? Review these easy small apartment laundry solutions in Fishers.
Tips For Making the Most Of Your Small Apartment Laundry Closet in Fishers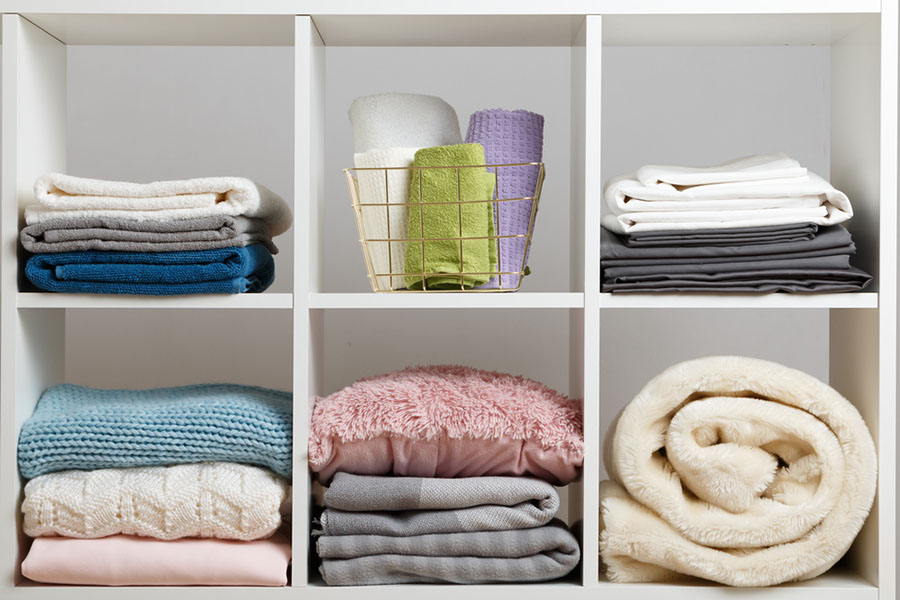 When determining your list of essential amenities, a laundry room was placed at the top. But now that it's a reality, you're apprehensive about where to keep all your supplies. Although the space may be tight, you can optimize it with the following tips:
Vertical shelving: In cramped spaces, you might want to go up. A sensible tall shelving unit is usually a wise choice for a laundry closet or smaller laundry room. Even though they may only be five, maybe six inches wide, you'll get plenty of room for your detergents and sprays. You might even have a little extra shelving capacity for other cleaning products.
Storage carts on wheels: You know that small amount of space you have near your washer or dryer (or maybe between them)? There are actually mobile laundry storage carts intended precisely for those spaces. Made around five wide, these space-saving small apartment laundry closet solutions in Fishers are able to fit just about anywhere. And they're great for holding your detergent, dryer sheets, stain remover, and more.
Over-the-door ironing board and iron holder: Have you forgotten about the ironing board that's leaning in a corner of your bedroom? There's a better place for it. A door-mounted holder is the perfect, space-saving remedy. It's affordable, a breeze to hang, and most are sold with a handy space for your iron and fabric spray. Retrieving your ironing board and prepping for a big evening in your new area couldn't be easier.
Curtains: Does your small laundry spot not have a door? Some budget-friendly curtains will do the trick to seal the space when it's not in use. Because of a seemingly countless number of styles and colors, you can locate curtains that match your decor. Utilize a pressure-mounted shower curtain rod to suspend them. And when you're doing laundry and want a place to hang clothes, what do you think you can use?
Baskets: Metal shelving is a common part of laundry areas. While convenient, it also has a tendency to make items fall over when they're not positioned perfectly. Rather than having a cluttered mess of tipped-over containers of stain remover and detergent, use baskets. They'll aid you in keeping things tidy, and they look nice!
Discover A Rental With A Laundry Room In Fishers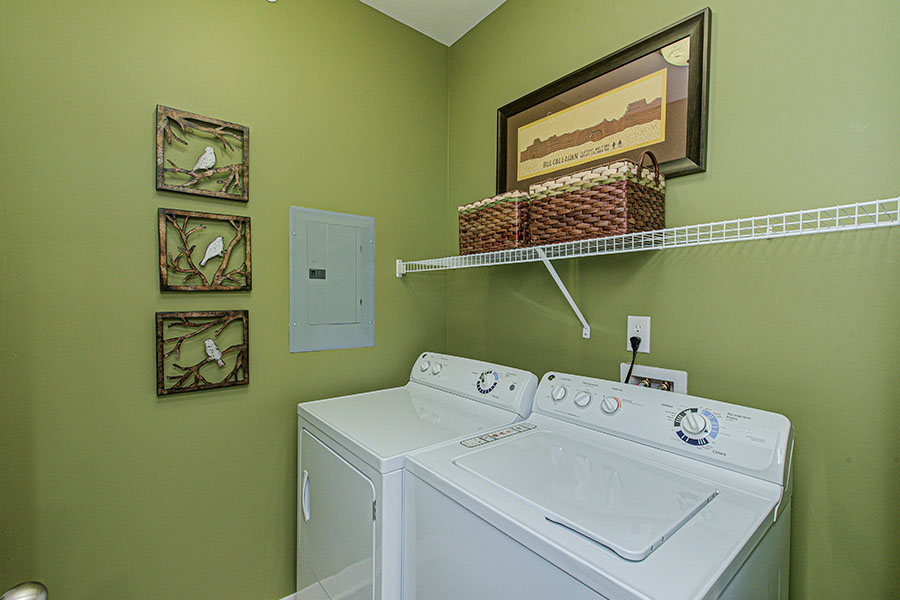 Now that you have a better idea of how to maximize the space within your laundry room, it's time to search for an apartment that features one! The District at Saxony Apartment Homes has roomy apartments with the built-in laundry connections you want. You'll also find a range of other amazing amenities in this popular community. Contact 317-576-3057 to speak with a friendly member of our team or just schedule a tour to get started.